Pyrokinesis/Electrokinesis

Pyrokinesis Users

Pryokinesis Use

To heat or dry or even set on fire objects.

Electrokinesis Users

Rikki Chadwick

Electrokinesis Use

To create electric from ones hand.
Pyrokinesis
Pryokinesis is the ability to create fire it is an upgraded version of Thermokinesis. It was first discovered by Rikki when she went to dry her clothes they began to dry but then caught on fire.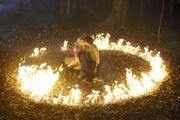 Electrokinesis
Electrokinesis is the ability to create lightning and aim on a spot or on the ground. It was used by Rikki to destroy Charlottes water snakes so she couldnt get the moon to take away their powers.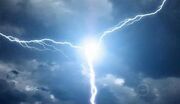 Ad blocker interference detected!
Wikia is a free-to-use site that makes money from advertising. We have a modified experience for viewers using ad blockers

Wikia is not accessible if you've made further modifications. Remove the custom ad blocker rule(s) and the page will load as expected.